Objective Talent Identification
The Junior COPA Score is a composite score resulting from our advanced technologies assessing key technical, physical, and cognitive abilities under standardized conditions. This version has been modified from our premier assessment – the COPA Score – to be more age-appropriate. The two scores are not comparable because they have different protocols, therefore a different scoring structure.
Your Junior COPA Score creates a baseline to measure your progress and may increase your visibility to our partners who rely on it as a player identification filtering tool.
THE JUNIOR COPA SCORE USED FOR?
As a Talent Identification tool, the Junior COPA Score is designed to be a "pre-tryout" sorting methodology. The Junior COPA Score can be used to identify, out of thousands of athletes, those players which have basic fundamental characteristics of performance which are equal to or better than an existing peer group or team of players being established for comparison, and thus worthy of consideration for a more complete and total try-out evaluation by a coaching staff. The Junior COPA Score can become a crucial distinguishing performance metric for Coach and Athlete alike.
Unearthing New Opportunities
For individual players, the Junior COPA Score can be an alternative pathway for selection and a tool to provide visibility to organizations they may not have traditionally been exposed to. High achievers may elect to have their scores sent to global and domestic partners of COPA STC who rely on the Junior COPA Score to supplement their subjective player identification efforts. In roughly 60 minutes, your life could completely change….
After you complete the Junior COPA Score, Algorithms analyze your individual data points against our large proprietary database to provide an in-depth analysis of your data. No matter how you perform, you will receive useful, engaging, and actionable feedback that empowers you to own your own development. The Junior COPA Score scorecard gamifies the you vs you challenge of fulfilling your potential. Through comparative data analysis, our sports science team identifies your strengths and areas of improvement relative to athletes of the same age and gender. This critical data creates prescribed training recommendations to optimize your development. Achieving your goals and aspirations becomes an objective reality with The Junior COPA Score. Nowhere else in the world does this level of physical and technological gamification of player development exist together.

Analyzing your progress over time by re-taking the Junior COPA Score will keep you engaged and motivated to be consistent and intentional about your development. Our tailor made approach to each unique individual ensures that a players journey is created and owned by them. The Junior COPA Score ensures ownership and opportunity for all aspirational young soccer players.
Advanced Measurement Technologies
The COPA Score systematically collects objective data in a technologically enhanced "Laboratory" environment. These technologies were hand-selected after collaborating with certain specific clubs that excel in their youth player development programs, and with early stage cutting edge sports technology companies in the world who are also pioneering an assessment-based approach to talent identification and player development.
Click the environment to learn more about its Technology, who else is using it and how they are using it
COPA STC's skills.lab Arena is one of the most advanced soccer-specific assessment technologies in the world designed to objectively measure an athlete's technical and cognitive capabilities.
"skills.lab Arena is the only holistic football training system that allows us to objectively assess the football-specific skills of players and improve those skills individually."
"With the skills.lab Arena, we have a great training system to offer the perfect development process to our players."
"Both in individualization and in the area of performance monitoring, skills.lab Arena contributes to the systemic development of our players."
FC Bayern Munich relies on the measurement technology of the skills.lab Arena to assess the football-specific performance parameters of its players. Data scientists from the club's own innovation center then analyze and evaluate the collected data. The assessment data serves as an ideal basis for scouting new players.
Through football-specific assessments, valuable data is collected on the technical capabilities of their players. This creates an important source of data over the years that enables objective comparisons across all age groups and also enriches the club's scouting activities.
Eight-time Polish champion Lech Poznań has the best youth academy in the country. In order to further expand this supremacy, the club is relying on the many advantages of the skills.lab Arena. Potential new additions are compared objectively with the existing squad, enabling even better transfer decisions to be made.
It was first featured at Real Madrid and is now incorporated at many of the top clubs in Europe including FC Bayern Munich, Red Bull Leipzig, and Bayer Leverkusen. COPA STC's SpeedCourt is a responsiveness training and assessment device embedded with contact sensors mirrored on a television screen to engage athletes with real-time feedback on their ability to react and change direction.
"The SpeedCourt is an important component in our technology and data concept at Säbener Strasse in performance diagnostics."
"The SpeedCourt is a great opportunity to develop speed at all levels in a goal-oriented and fun way, especially for children and young people."
"The brain is the center of all movements and is therefore of great importance for sports and health. The SpeedCourt is ideally suited to adequately train the brain because cognitive and motor components of movement coordination are trained in a common context."
"COPA STC uses its technology such as the skills.lab Arena and COPA Cube and teaching methods such as differential learning to ensure we improve players' skills and adaptive behavior in game-like scenarios."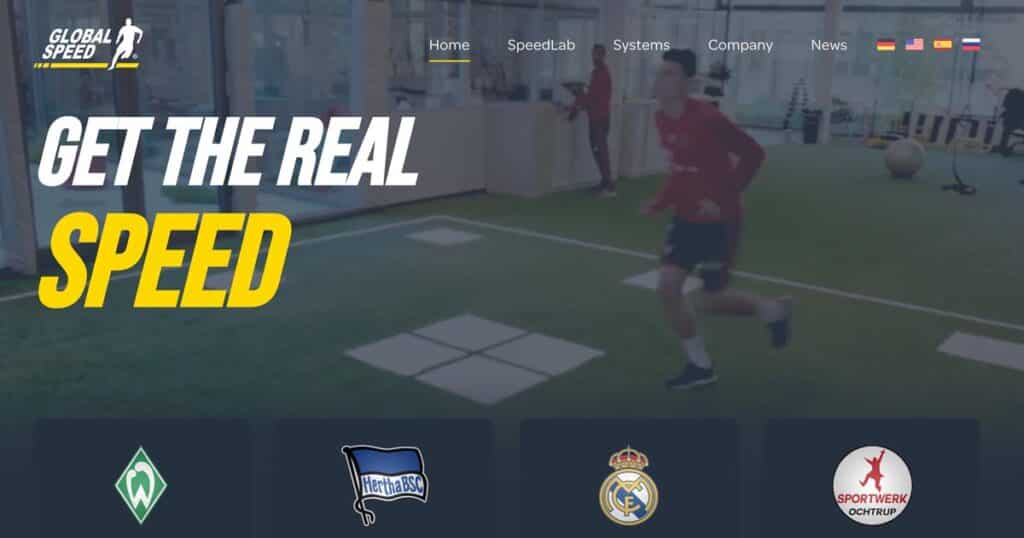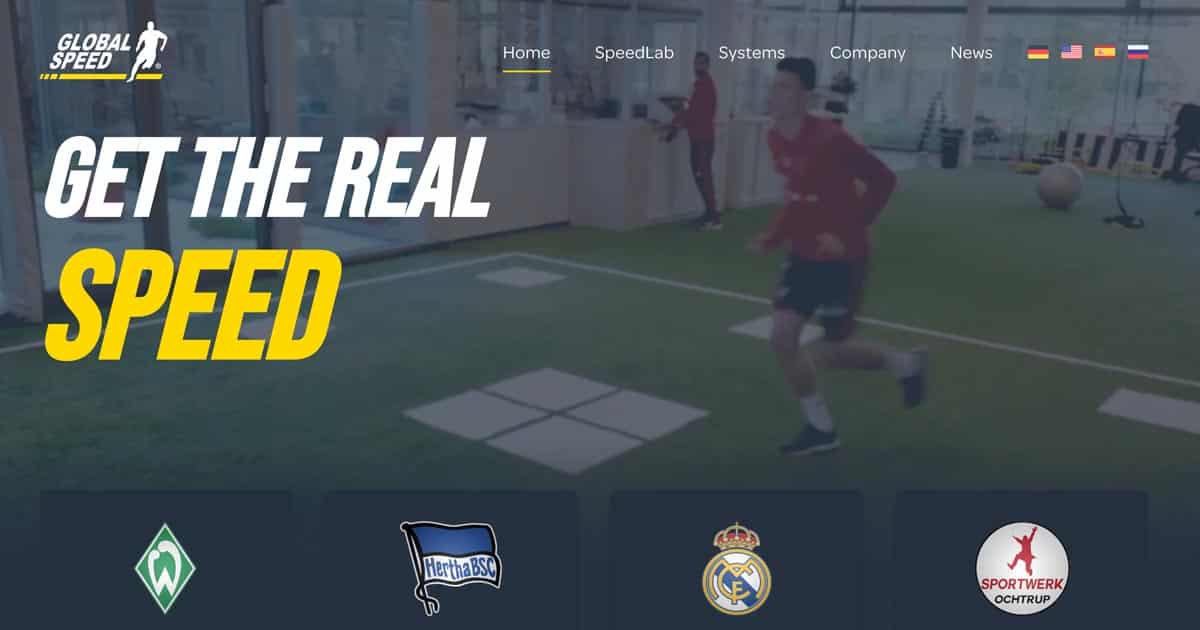 A 30-yard speed testing and training track that uses a contact sensor at the starting line and infrared timing gates to measure top speed and 2.5-, 5-, 10-, 20-, and 30-yard split times.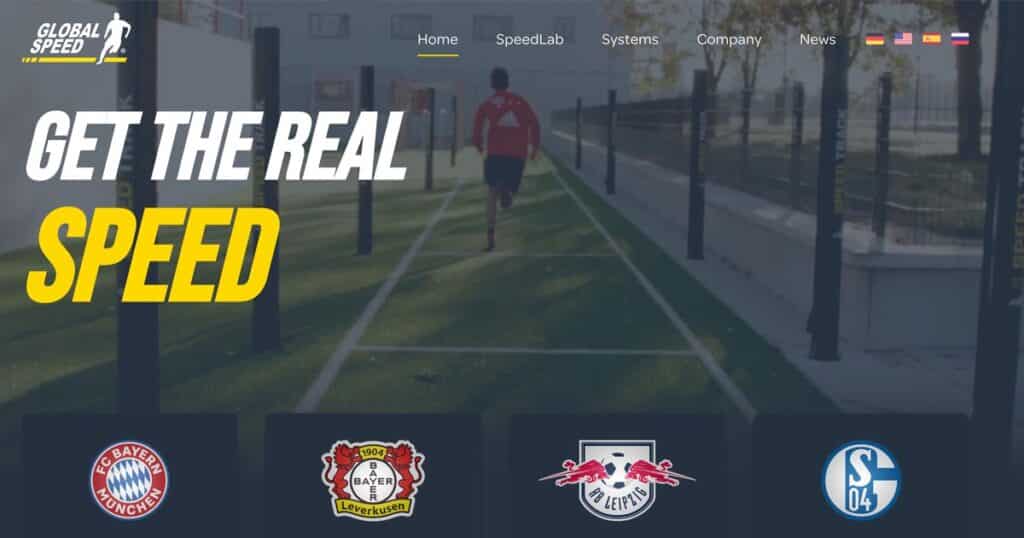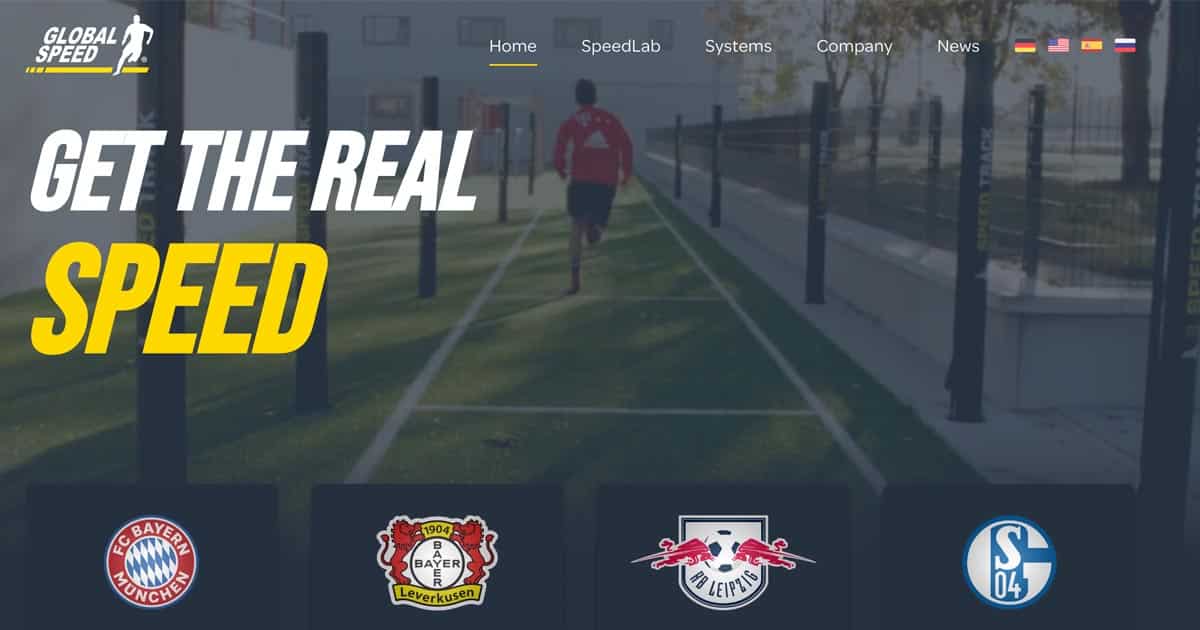 While our
advanced measurement technologies
are able to effectively measure executive function, decision making, passing, ball control, finishing, speed, strength, and agility skills, the Junior COPA Score is not intended to be a comprehensive total evaluation of all aspects of what makes a complete soccer player. Many important characteristics, including attitude, locker room presence, coachability, tenacity, tactical knowledge, communication, defending and other elements are not encapsulated within a Junior COPA Score. As such, the Junior COPA Score is focused only on basic core fundamental data points, which can be objectively measured, cost effectively, and at scale, across millions of athlete's.
Organizations Leveraging COPA STC's Assessments for Talent ID and Player Development
Interested in exploring a partnership with COPA STC?