COPA.me is every athlete's individualized journey as a COPA Member. This exciting feedback loop contains various badges collection and dynamic leaderboards that enhance and gamify their experience at COPA. It serves as a tool for athletes, parents, and COPA Coaches to easily access objective and subjective data while engaging the athlete and documenting their journey. This allows us to provide more educated and personalized developmental opportunities.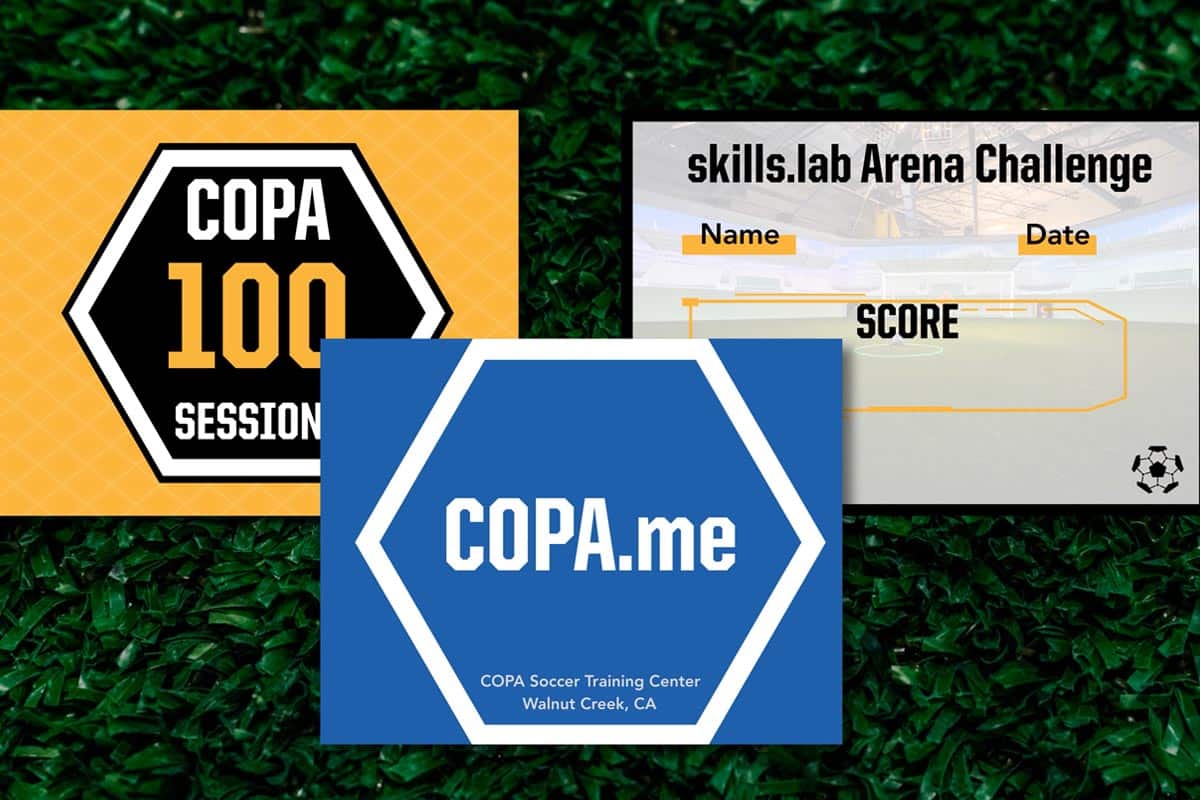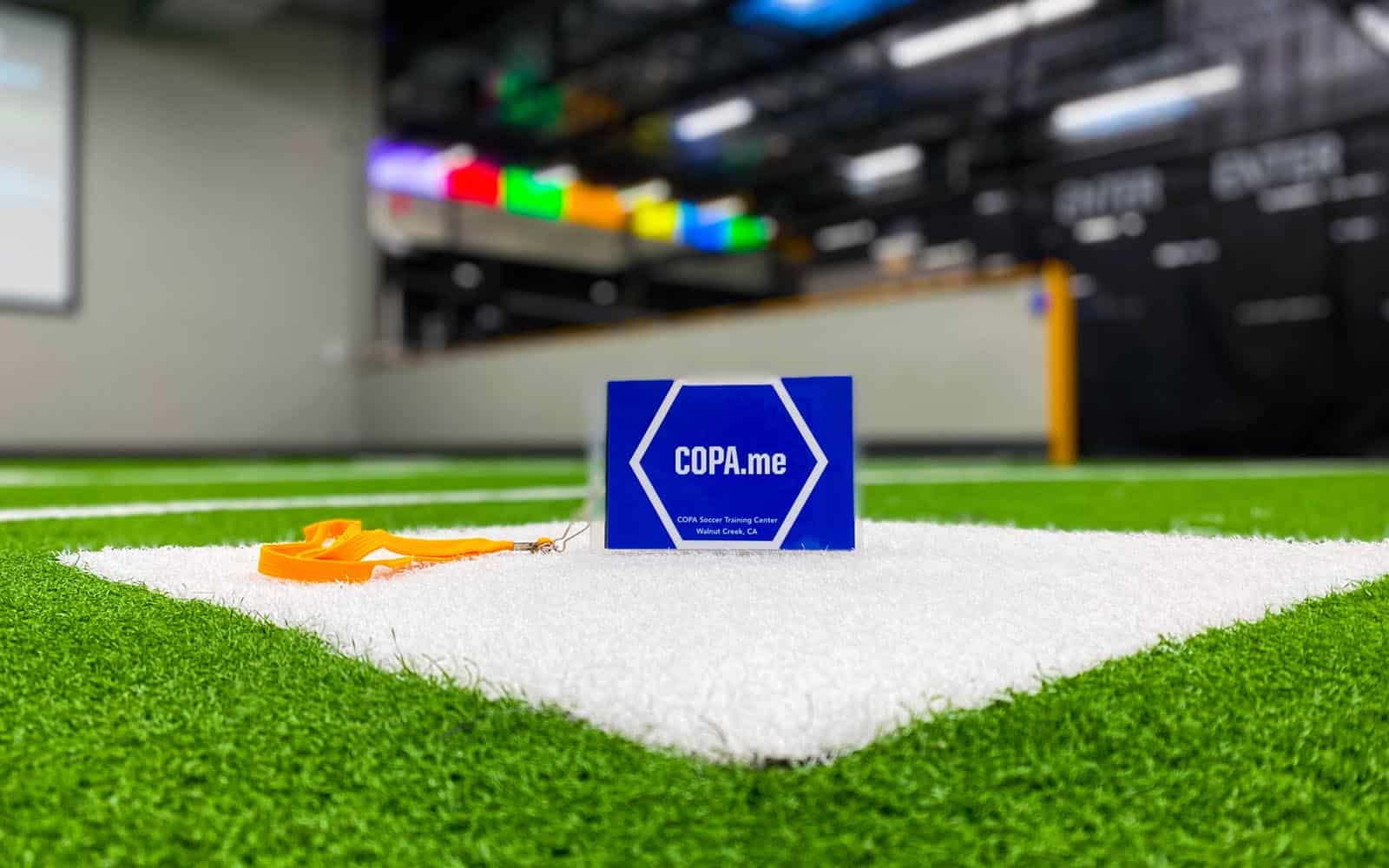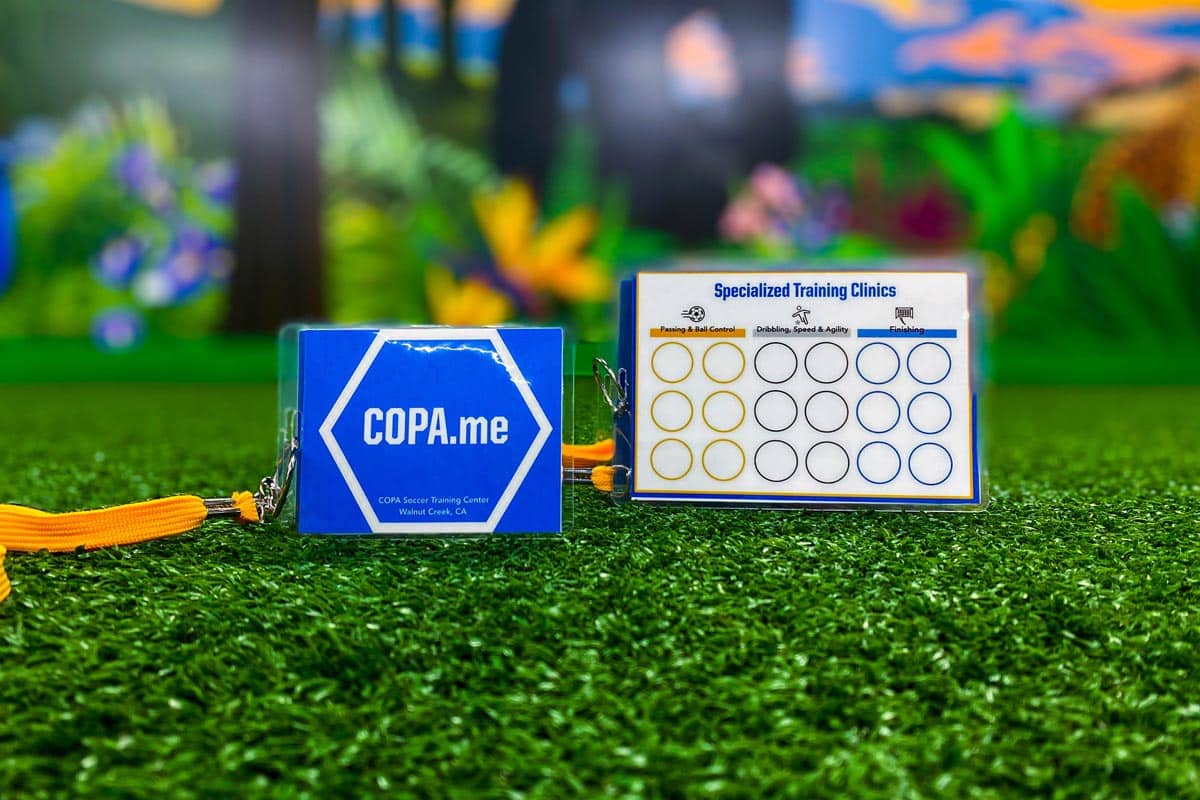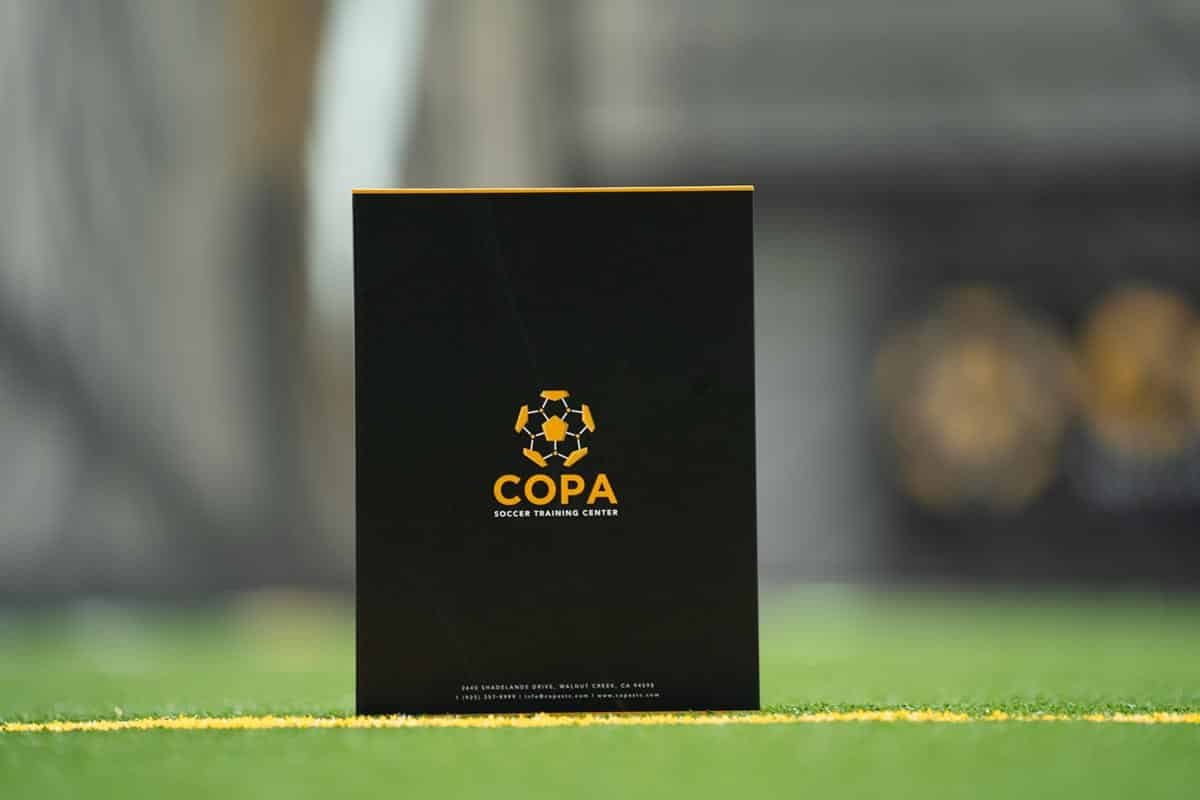 Everyone will receive their COPA.me in their Welcome Box along with their jersey. The badges included in the COPA.me vary based on age. Younger athletes (ages 1-5) will collect stickers for attendance and feedback badges tied to the curriculum at the end of every month. Older athletes will be able to incorporate unique badges earned during Specialized Clinics and assessments into their COPA.me. These include Skills Check (ages 6-8), Junior COPA Score (ages 9-11), and COPA Score (ages 12-19). Athletes can also earn Challenge Badges, allowing them to keep track of all their high scores in one place.
We will document our young athletes' journeys by handing out stickers for attendance and feedback badges throughout their training. We know how excited they get when receiving a sticker and we want to continue that excitement by adding a collection badge to their COPA.me. If a coach feels an athlete has excelled in one move or category, be ready to collect badges for that success!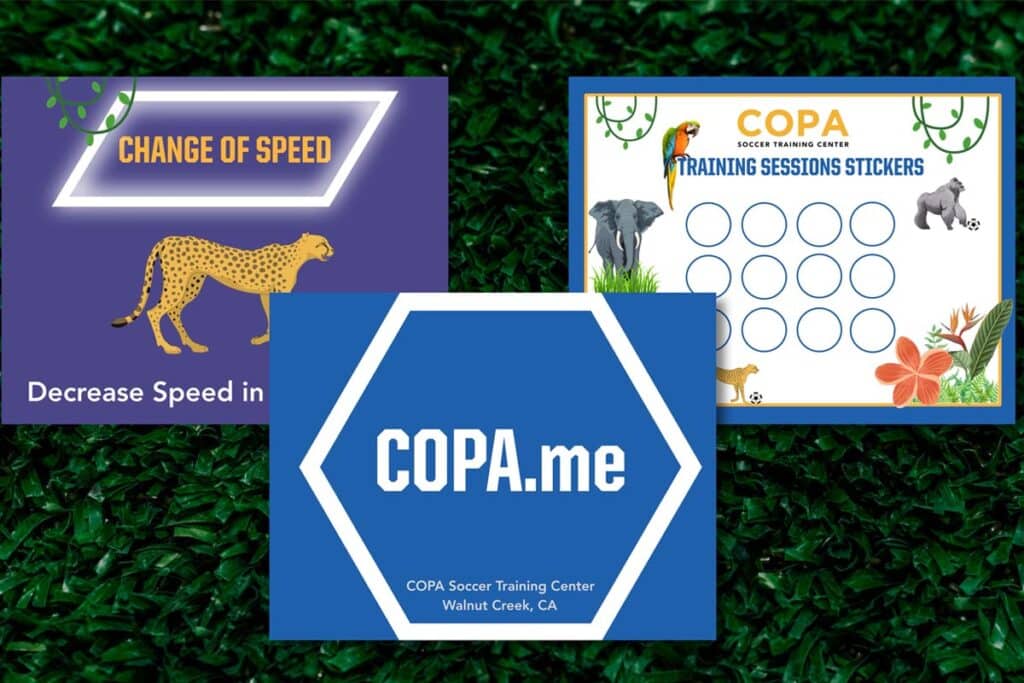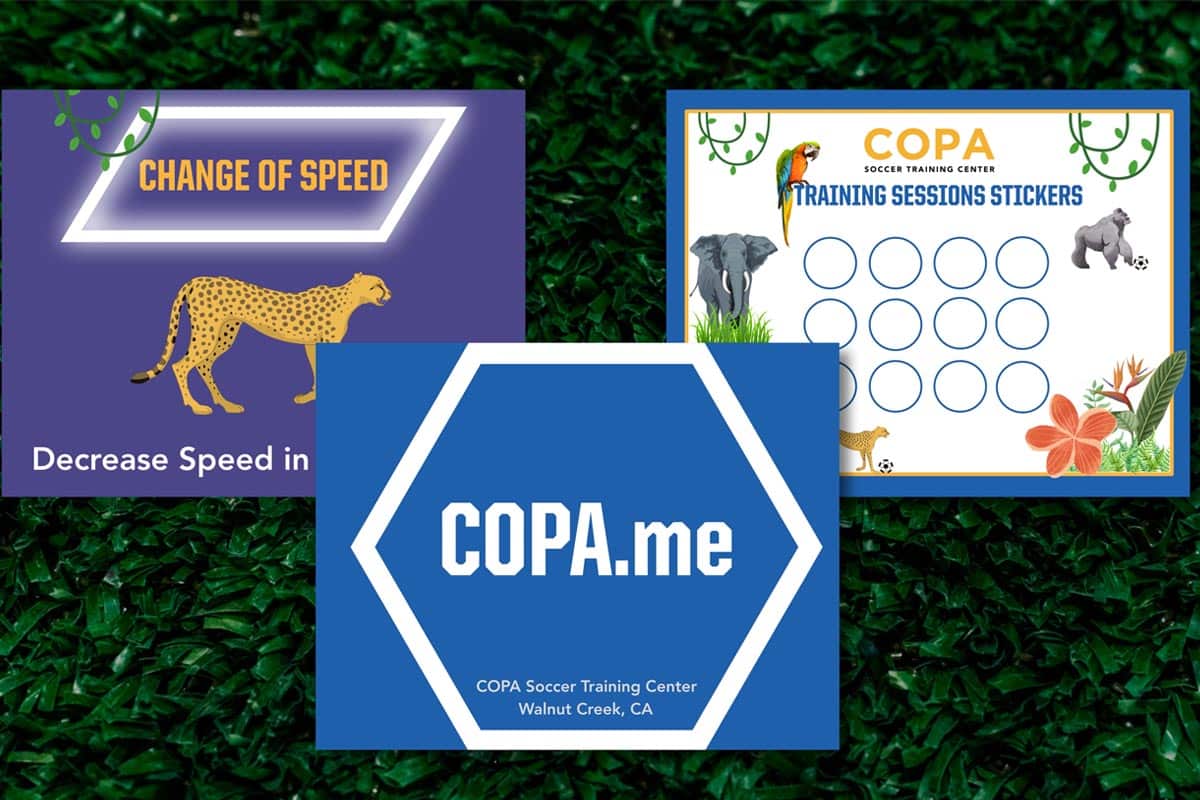 With this age group, COPA.me integrates unique Specialized Clinics and Skills Check badges. If an athlete is attending the clinics on a regular basis, they will be able to fill up their Sticker Collection Page. At the end of each month, an athlete will have the opportunity to book a COPA Skills Check. After completing it, they will be able to pick up a Skills Check Badge at the front desk to add to their COPA.me.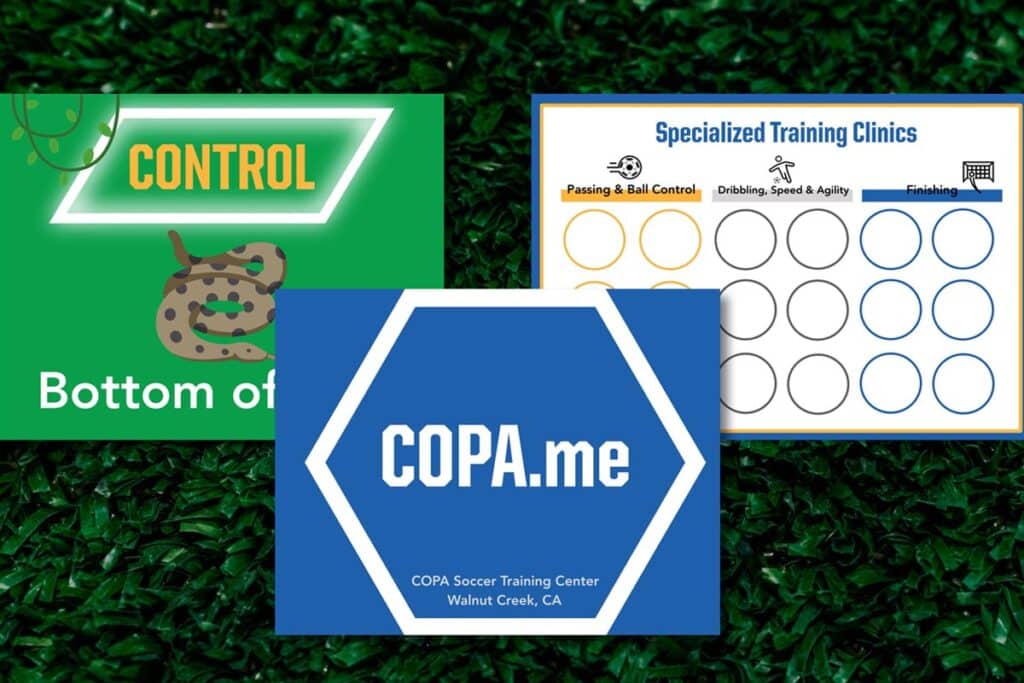 Whether an athlete is getting their COPA Score or Junior COPA Score, their COPA.me is the gateway to individualized training sessions. Those that regularly attend Specialized Clinics related to their training recommendations can keep an eye out for unique challenge exercises. These Challenge Badges will allow athletes to keep all their high scores in one place.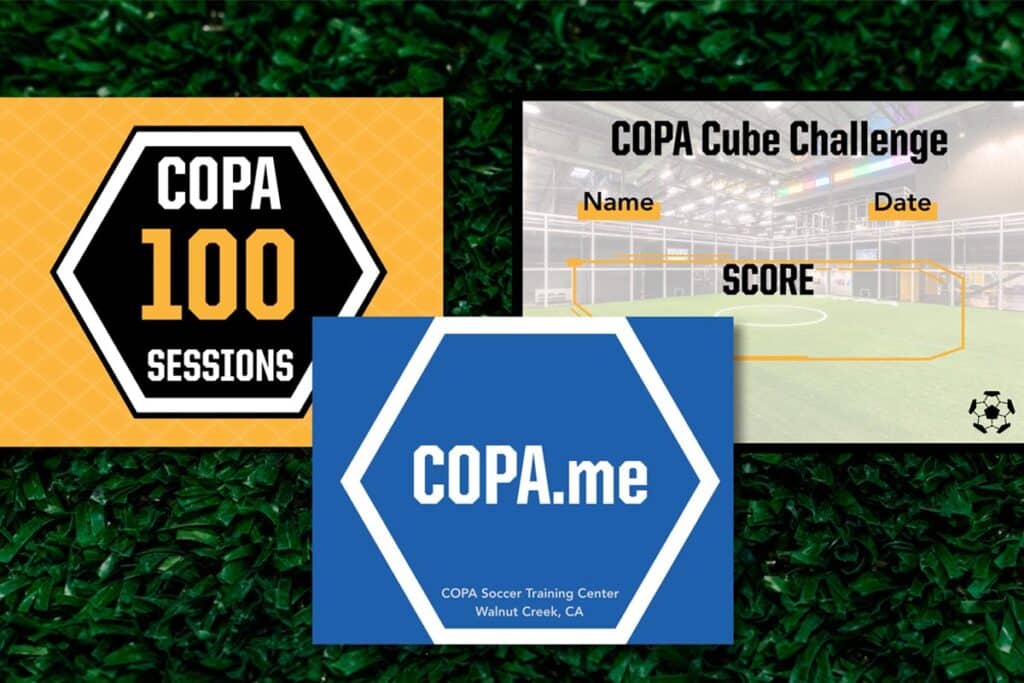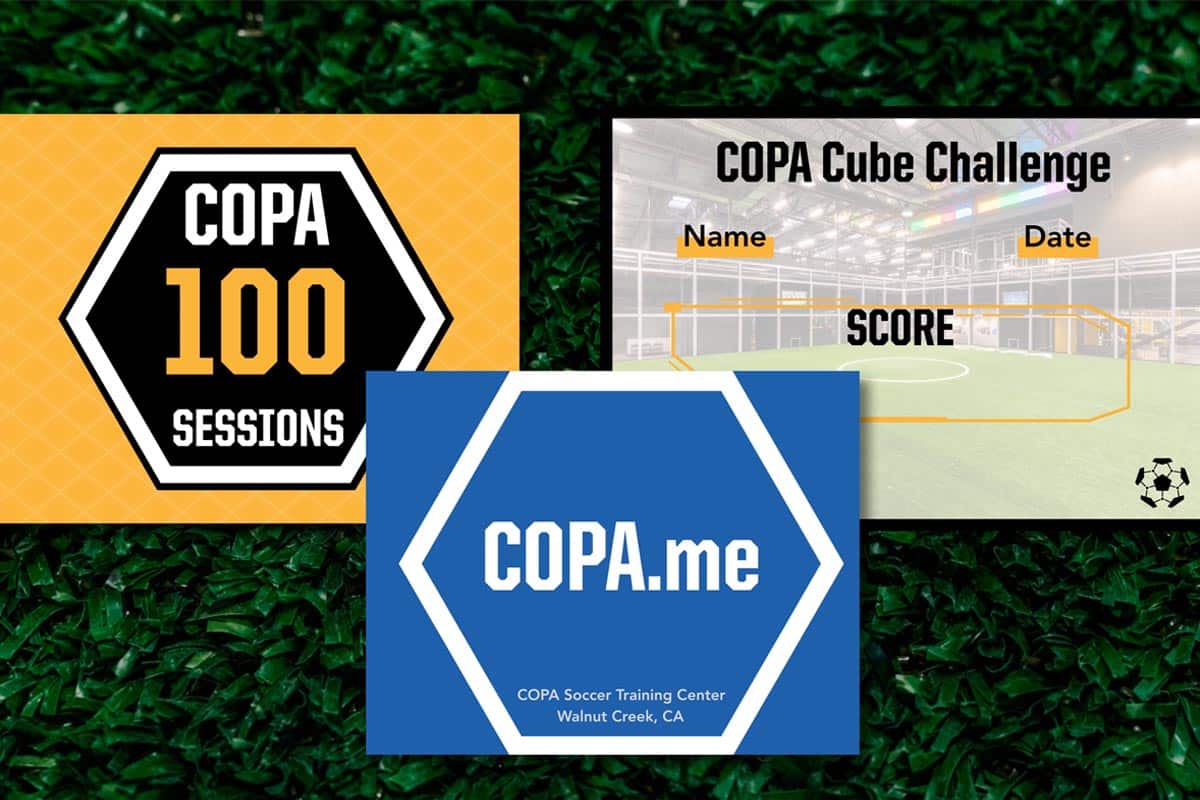 Do I need to bring my COPA.me every time I come to COPA?
Yes! Your COPA.me will have your player card, which will allow you to check in for your sessions. Coaches will also be asking to see your COPA.me and refer to badges in your COPA.me. Plus, if you have some pretty amazing high scores, you'll want to be sure to share with your friends in your session and even see if you beat your Coach's high scores!
I lost my COPA.me. What do I do?
We understand that this happens. You will fill out an account request form HERE and submit a request form to have a new COPA.me made. Once we see this request come through, we will process it and charge your account the $30 replacement fee. You will get notified via email when it is ready for you to pick up at the front desk.
Why isn't my name listed in the Athlete Digital Library?
The Athlete Digital Library is a unique benefit for All-Access Members. This is an easy way to see all of your individual information listed in one place and an easy way to pull up past scorecards, videos, and other athlete resources! To upgrade your membership to All Access, click HERE.
My athlete just had a birthday and is now in a new membership, how do I get a new COPA.me?
Happy birthday! You don't need to worry about anything. We will see that there was a new membership purchased and we will create a new COPA.me. You can hold onto your previous COPA.me OR you can add your previous badges to your new one.